MAKE YOUR OWN SRS END-SCREEN VIDEO!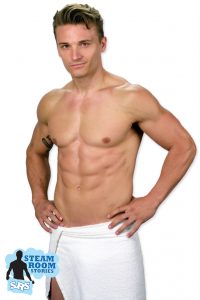 Have you ever wanted to be a Steam Room Stud? Here's your chance!
The Steam Room Stories Guys are inviting you (guys and gals) to create a video that could appear as an end-screen at the end of a Steam Room Stories episode.
Follow the guidelines below, send us your video, and we'll select our favorites!
THE DETAILS
Just make a simple (flirty and funny helps but it's not necessary) video that mentions one or more of the following call-to-actions:
Please like or comment on the video

Mention the award-winning romantic comedy movies

Join our newsletter for news and special promotions

Subscribe to the Steam Room Stories channel
Please no nudity beyond shirtless guys. No vulgarity, cursing or inappropriate sexual situations.
Selected videos will appear at the end of a Steam Room Stories episode. Other videos may appear on SteamRoomStories.com website and/or other social media outlets like YouTube and Facebook.
IMAGE RELEASES
Print and sign the release form and email us the video at video@steamroomstories.com. We can't use videos that do not have releases from the person who produced the video and every star who appears in it.
VIDEO SIZE
Videos should be no larger than 720p.
DELIVERY
If the files are too large to email, please use WeTransfer, Dropbox, or Box. Have fun, and thank you!
– The Steam Room Stories Guys